The bases of parks, sidewalks, garden areas, parking lots... which are combined with concrete bricks and grass are not only durable, but also create urban landscapes with high aesthetics as well as allow for penetration of drainage from surface. In addition to construction by laying prefabricated paving tiles, the grass pavement can also be constructed monolithically and with reinforcement, if necessary, to increase load carrying capacity of the pavement.
The sequence of construction of lawn-concrete pavement is summarized as follows:
- Step 1: Prepare the sub-base (soil, stone or bedding concrete) with elevation, slope, flatness according to design requirements.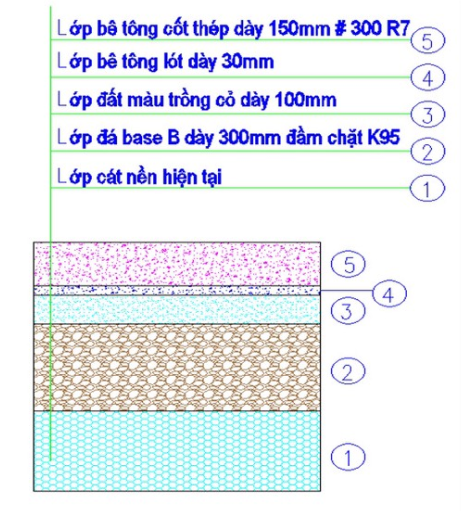 - Step 2: Install plastic hollow box sets to form the voil for planting grass. Empty box sets are spaced so that they are aligned and evenly spaced to ensure aesthetics and design dimensions. Secure the plastic box sets by anchoring their hooks to the sub-base.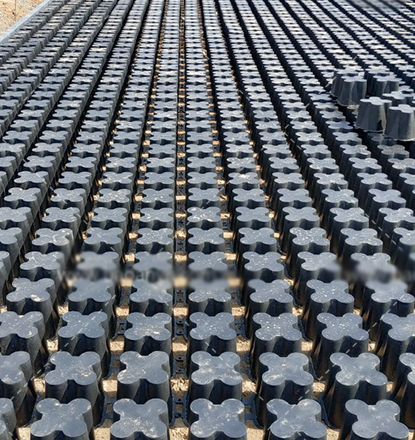 Step 3: Install the reinforcement in the grooves between the hollow boxes according to the design, if any, to increase the bearing capacity of the reinforced concrete slab.
Step 4: Pour concrete to fill the space between the voids up to the exact top of the empty boxes. Flatten or trowel to finish the concrete surface.
Step 5: Punch/cut off the plastic cover on the top of the empty boxes to form the planting pots in the existing cooncrete slab. Remove the bedding concrete layer, if any.
Step 6: Fill the voids with soil and plant grass.
Currently on the market, there are molds with apricot-shaped lawn set 20x20 cm, 8, 10 and 15 cm thick.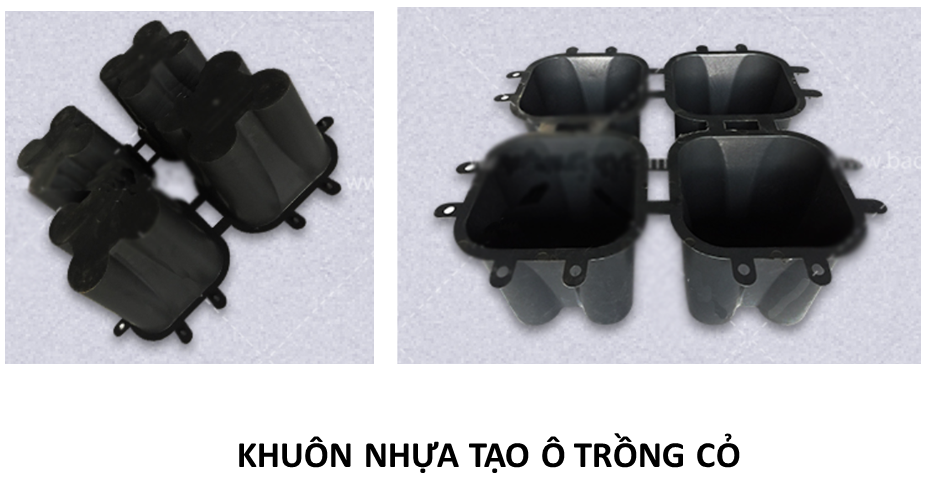 There is also plastic mold with 15x15 (mm) cube pots.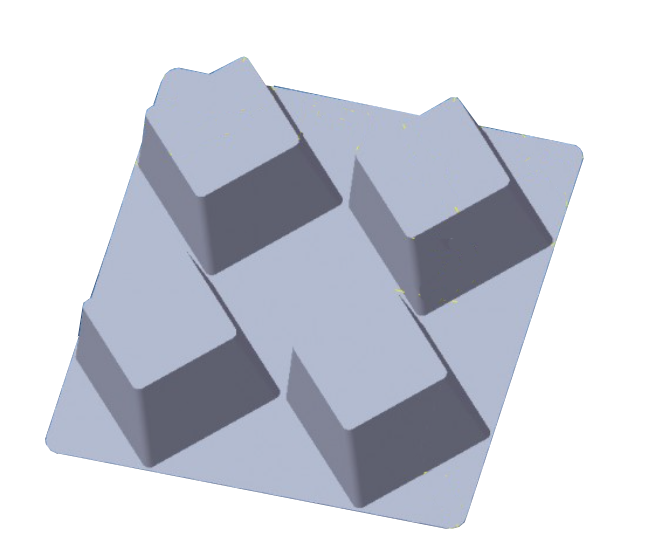 If you have a need to buy molds, please contact us.